ARCHIVES
Hola Familia!
(June 9, 1999)
This past week was Levi's birthday. Here are some pictures of the kids with their friends, Olivia and Lucia Troseth.
Opening presents...
the birthday cake...
an action photo! (They love those punch balloons.)
Olivia and Katie prefer balloons over cake.
Katie helps Dad assemble another bookshelf. We still have too many books for our shelves, but that doesn't mean we are going to cut down on our book intake!
Everybody wants to help-------->
The Schuck Family
Here are some pictures of our latest vacation to ARKANSAS!
Here are some beautiful pictures of a living cave system. Our batteries gave up unexpectedly or we would have more, but aren't these beautiful?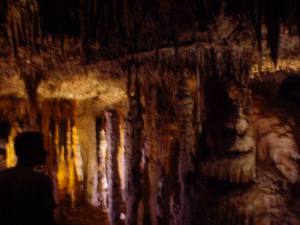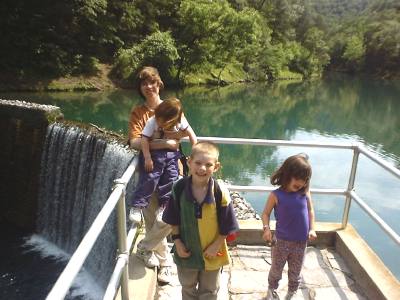 This is a pictureof us by a fishery dam on the border of Arkansas and Missouri. Sonora didn't want to leave. She wanted to catch a duck! Maybe someday we'll come back. In any case, there are plenty of ducks in other ponds.
Sonora had so much fun on our vacation, and she loves to pose for pictures.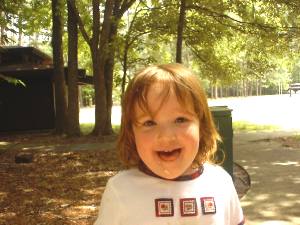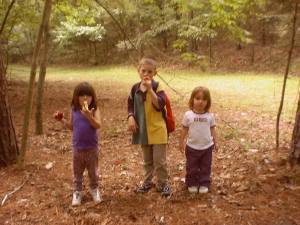 The picture on the upper right is of the kids playing on their kazoos. We bought them at a dulcimer shop that allows you to watch the artisans at work. I would have liked to stay there longer, but you know how kids are. By the way, that shop is the home of the famous McSpadden Dulcimers, very beautiful in tone and easy to play. Here's what they look like: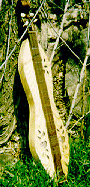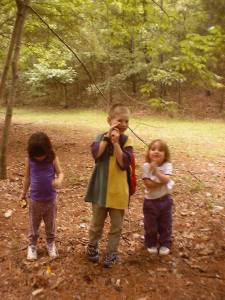 This picture was taken at a national or state park. It had a special accoustical area in the park where we heard some people playing great down-home music. It is so much better than the canned country you hear on the radio.
Have a good week!
Love,
I